AirPods Max 2: Today marks the two-year anniversary of Apple's release of the AirPods Max, but details regarding a possible sequel have been scant. Two years ago today, the AirPods Max finally started shipping to customers after months of speculation.
However, the device is beginning to show its age, as the second-generation AirPods Pro includes a number of features that the AirPods Max does not, such as Adaptive Transparency, IPX4-rated sweat and water resistance, skin-detect sensors, and the U1 chip for Precision Finding with Find My. 
New story: Haven't ordered the AirPods Max headphones and want them for Christmas? Good luck. New orders for all colors are now arriving in 12-14 weeks in the U.S. and other countries seeing long delays too. eBay is already poppin though. https://t.co/V0FNfw84Lw

— Mark Gurman (@markgurman) December 9, 2020
There have been remarkably few speculations concerning the next-generation AirPods Max, despite the fact that many of the features above appear likely to be included. Bloomberg's Mark Gurman reported in May of 2021 that Apple was not actively developing a successor to the AirPods Max, and rumors of a new color scheme for the original model had since died down.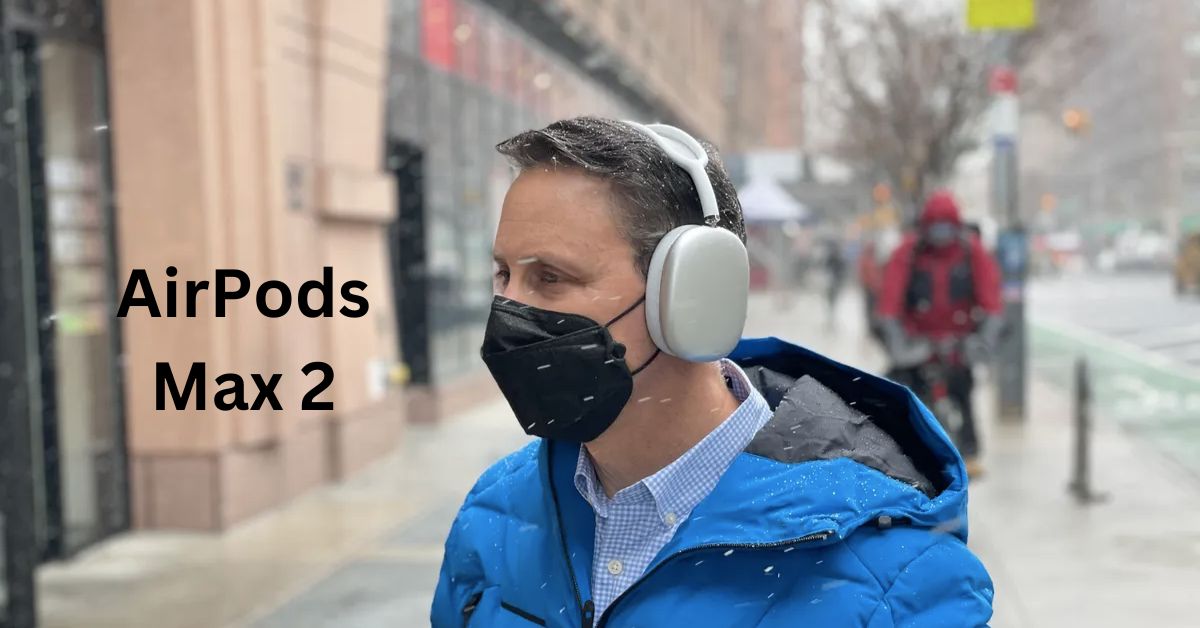 AirPods Max 2

New Features
Gurman stated in October that the next iteration of AirPods Max would incorporate USB-C and would be released "around 2024."
🚨 NEW VIDEO ALERT 🚨

Bought the AirPods Max 2 Years LATE…WOW!https://t.co/zuMQ7XOLbF

RTs are appreciated! 💪🏽 pic.twitter.com/7ffkoQ1oko

— TechnicallyTee (@TechnicallyTee) April 20, 2022
We have no certain rumors from reputable sources regarding what else the new model could offer outside this one function, but there is some evidence that could provide interesting indicators about what to expect.
In 2020, Gurman revealed that the AirPods Max (then rumored to be dubbed "AirPods Studio") had been plagued by issues throughout development, including a too-tight headband, which had caused several delays and a reduction in features. Some of the features that were cut from the original AirPods Max potentially make it onto the second generation model.
It was speculated that, like Apple Watch bands, the AirPods Max would feature removable headbands and earcups, allowing for a high degree of personalization. Bloomberg projected that Apple would abandon the idea of a replaceable headband to speed up production in the face of these delays and development concerns.
The finished form of AirPods Max is proof of this idea. AirPods Max doesn't require any disassembly for the headband to be removed. Users can do this by removing the magnetic ear cushions, folding the earcups flat, and inserting a SIM card ejector tool into a small hole in the headset's metal dome, just above the speaker.
When you take off the cups, you'll find a tiny Lightning-style connector on each side of the headband for charging and maybe data transfer between the cups. This mechanism for disassembling the headband may have been carried over from the original, more modular design of AirPods Max. Ear cushions are magnetically detachable and interchangeable for a change of style.
It was also speculated that the earcups of the AirPods Max will feature touchpads for controls and left/right ear recognition so that the headphones could be worn backward. The Apple Watch's Digital Crown appears to have taken its position in the final version.
You may also like:
An allegedly cheaper sports-focused version of the AirPods Max was reportedly speculated to be on the way. According to information consistently leaked by Jon Prosser, AirPods Max will be available in a "sports-like variant" for $350 and a "luxury variant" for $599.
Prosser's $599 price was not too far off the final $549 AirPods Max retail price, but the "sports variant" with a lower price tag of $350 is yet to be released. This cheaper alternative to the AirPods Max is still a possibility for a future release by Apple. 1
In light of the foregoing, it is possible that the second-generation AirPods Max will include the following improvements:
Rumored for AirPods Max 2 Specifically
USB-C port instead of Lightning

New color options
Rumored for Original AirPods Max But Omitted
Interchangeable headband for more visual customization options

Automatic left and right ear detection

Touchpads on the earcups for audio controls

Lower-cost sports-oriented model
AirPods Pro Features That AirPods Max Could Adopt
H2 chips

Up to two times better Active Noise Cancellation

Bluetooth 5.3 connectivity

Adaptive Transparency

Conversation Boost

Skin-detect sensors

U1 chip for Precision Finding with ‌Find My‌

IPX4-rated sweat and water resistance

Improved battery life

MagSafe charging
You may also like: 
AirPods Max 2 Release Date
Since 2019, Apple has released at least one new AirPods product each year. On average, Apple waits between 2.5 and 3 years between updates to each pair of AirPods, and beginning in 2019, updates have been limited to a single product line. A new version of the AirPods Max is expected to be released sometime between June 2023 and November 2023, if past trends are any indication.
AirPods (first-generation): September 2016

AirPods (second-generation): March 2019 (two years and six months after the previous generation)
‌AirPods Pro‌ (first-generation): October 2019
AirPods Max: December 2020
AirPods (third-generation): October 2021 (two years and six months after the previous generation)
‌AirPods Pro‌ (second-generation): September 2022 (two years and 11 months after the previous generation)
AirPods Max (second-generation): June to November 2023?
Naturally, Apple has the option to delay the update even further. Though past release dates are not a guarantee of Apple's future plans, they do shed light on the company's typical habits. There's also a remote possibility that the AirPods Max won't get an upgrade at all, dooming it to the same fate as the HomePod. At this point in the rumor cycle, it is simply too soon to tell.
AirPods Max 2

Final Words
According to this pattern, AirPods Max should be the next AirPods gadget to be updated, maybe between June and November 2023. June–November 2023 for the second-generation AirPods Max?
AirPods Max 2 Frequently Asked Questions
Is there going to be Airpods Max 2?
Release of the newest AirPods Max 2 is expected to occur around the beginning of 2023. In January, Bloomberg's Mark Gurman estimated that the launch would occur in the fall of 2022. As expected, Gurman's prediction did not come true despite his stellar track record for Apple leaks. According to iDropNews, a release in early 2023 is now highly likely.
Is it worth buying AirPods Max now?
It has been claimed by several reviews that the AirPods Max provide better noise cancelling than competing models such as the Bose Noise Cancelling Headphones 700 and the Sony WH-1000XM4. The AirPods Max are heavier than most other headphone options, which was a common complaint among reviewers.
Are there new AirPods coming out 2022?
It wasn't until September 2022 that Apple updated the AirPods Pro, releasing a new version of the wireless headphones that had debuted in 2019.
Are AirPods Max sold out?
There are no more AirPods Max to be had, unless you're willing to spend over $1,000.