Since its 2008 debut, Grand Theft Auto 4 has become a phenomenon in the video game industry. It was a vast improvement over the previous entries and introduced novel elements to the series, but alas, these innovations were not carried over into the next installment.
The release of Grand Theft Auto 6 becomes ever closer. Since the public got an unofficial sneak glimpse via the leaked footage last year, the anticipation has only grown. Fans have been talking about what they want to see in the next series installment for a long time.
Top 5 lessons Grand Theft Auto IV taught Grand Theft Auto 6
Even more than the technological leaps it represented over Vice City and San Andreas, the mature tale and complex characters of Grand Theft Auto 4 made it a watershed release in the franchise.
It was a dark revenge story with huge stakes, repercussions, and even some humor. Grand Theft Auto 4 has stood the test of time because players cared about Niko and the other characters.
You may also read:
To differentiate itself from its predecessor, GTA San Andreas (2004), Grand Theft Auto 4 abandoned its arcade-style gameplay. The game's visuals are incredibly detailed. It was made in the late 00s, so it's a massive accomplishment for Rockstar Games.
With Grand Theft Auto 5, things went downhill. Liberty City (HD Universe) NPCs respond differently to the events around them. Disarming enemies and seeing how the police react to Niko's actions are missing from the original game.
Instead of arriving at the crime site instantaneously, like in all the games, a police dispatch timer can be observed in one of the leaked films. This bodes well for Grand Theft Auto 6's promised more realistic universe.
Vigilante Missions/Good Citizen Bonus
If the looting and killing of civilians in Liberty City get old, gamers can switch to taking on vigilante missions. To do this in Grand Theft Auto 4, go to any police car and use the computer there. There is a wide diversity of goals among these.
Eliminate a criminal gang.
Stopping vehicle theft
Catch an escaping suspect.
There was also no such element in the sequel. The Good Citizen Bonus was available in Grand Theft Auto: Vice City, released in 2002. Rockstar Games' next game has been said to take place in Vice City. Thus, this might serve as a nostalgic nod to the original.
Niko's time in Liberty City it relied heavily on extracurricular pursuits, notably absent from Rockstar's latest Grand Theft Auto game. It's possible to go bowling, play darts, hang out with pals, and even find a date through the game's online dating service.
Beyond the fun-to-do illegal acts, these additions give the game more layers. The gaming community would much appreciate the inclusion of these kinds of extra features in the next installment.
Rockstar's Rockstar Advanced Game Engine was used to create Grand Theft Auto 4. (RAGE). When an NPC or player collides with an object in Euphoria, it will cause them to react in ways never seen before.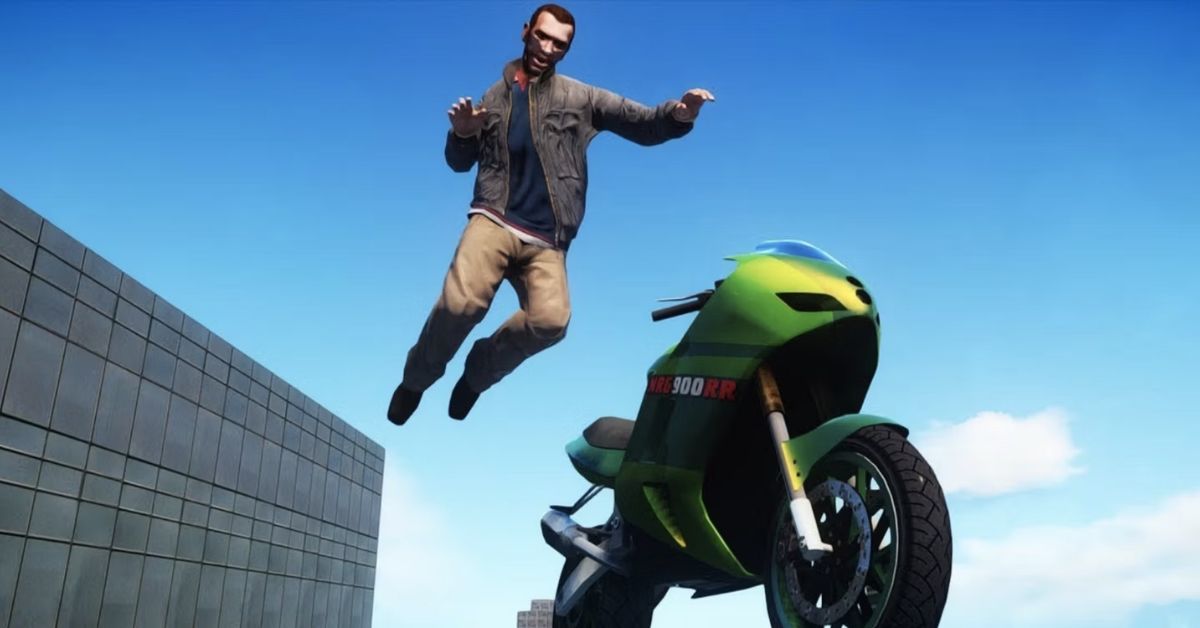 Depending on factors like force and angle of encounter, the reactions of NPCs will always turn out differently. Every component of a character's physique uniquely affects how they respond in combat and in everyday situations. The realism Rockstar wanted to achieve with the game was helped by all of these elements.
Although Rockstar Software is hard at work on Grand Theft Auto 6, fans are waiting with bated breath to learn if their suggestions will be incorporated into the highly anticipated sequel.