Capcom has been responsible for the creation and release of some of the most acclaimed video games ever. It is the home of the developers who have continually changed game genres, such as Street Fighter and Resident Evil. Capcom, on the other hand, has only exhibited an interest in a small number of its most popular properties in recent years.
Monster Hunter and Resident Evil appear to be the only franchises to receive updates or new releases. Mega Man, Dead Rising, and Devil May Cry have all been put on indefinite pause. Dragon's Dogma, one of Capcom's lesser-known games, was originally planned to have a sequel. Despite many ports, a spin-off MMO, and a Dragon's Dogma anime on Netflix, fans lost hope after years of waiting for a sequel.
In celebration of Dragon's Dogma's tenth anniversary, director Hideaki Itsuno made an official announcement that he was developing a follow-up. Many Dragon's Dogma fans were overjoyed by this, and it may have inspired Capcom to bring back some of its older games.
Also, look at
After a ten-year hiatus, Capcom has decided to revisit Dragon's Dogma, a rather obscure series. The studio has recently come under fire for relying too much on a small number of successful properties. Resident Evil is one of Capcom's most popular and lucrative titles, and Street Fighter is a mainstay of the genre. Capcom has a lot more to offer than just those two titles. In most cases, they have not been a "yearly release" studio.
Many Capcom fans got into the series because of games like Okami and Onimusha. The studio's portfolio is one of the most diverse in the industry. They have it all, from role-playing games to third-person shooters. Because many of the studio's best niche titles can be found on modern consoles, bringing them to these platforms would be a positive step in the right direction.
Since its initial release, more individuals have gotten fascinated by these games, and as a result, their fan base has increased dramatically in some cases. Financial concerns are clearly a factor in the reluctance to return to former franchises. Several of Capcom's most adored franchises didn't do as well as the company's most popular releases.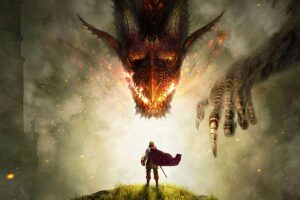 As a result, numerous Capcom games have failed to reach their full potential due to unrealistic sales expectations. While Dragon's Dogma may not fit that description, there are plenty of others. The rerelease of Dragon's Dogma: Dark Arisen may have sparked Capcom's interest in a sequel. Devil May Cry 5's director and original game's creator are a winning combination. This is exactly what the fans want, and if it works, it will allow for the revival of dozens of other games.
While the resurrection of Dragon's Dogma 2 does not guarantee the return of other Capcom titles, it is unquestionably a positive step forward. The Darkstalkers series is extensively included in Capcom's recently released Capcom Fighting Collection. Since 2013, that franchise has been essentially dormant. Exoprimal, a new IP, was also recently announced by the company.
Capcom appears to be listening to its fans by striving to vary its release schedule. In the past, Capcom has had issues with this strategy. Since its inception, it has been constantly modernizing, Westernizing, and serializing its brands. The gaming landscape has changed dramatically in the last decade, and older titles have a lot of potentials.
Some of their classics, like as Darkstalkers, Strider, or even Viewtiful Joe, may make a comeback. Resurrecting Dragon's Dogma gives hope to all of Capcom's properties. Stay tuned with us only on Game Empress