The antitrust regulator in Britain has stated that the $69 billion acquisition of "Call of Duty" maker Activision Blizzard by Microsoft Corp. needs to be thoroughly investigated because it has the potential to harm competition in the gaming consoles, subscription services, and cloud gaming industries. People are searching for Microsoft Deal With Activision For $69 Billion.
Microsoft's $69 billion purchase of Activision Blizzard shows just how serious Big Tech is about the metaverse https://t.co/Jai4d1G2uB

— Businessweek (@BW) January 23, 2022
Microsoft Deal With Activision For $69 Billion
According to the Competition and Markets Authority (CMA), the transaction, which is the largest one that has ever taken place in the gaming business, might be detrimental to the sector if Microsoft refused to provide its competitors access to Activision's most successful games. "We are concerned that Microsoft could use its control over popular games like 'Call of Duty and 'World of Warcraft' post-merger to harm rivals, including recent and future rivals in multi-game subscription services and cloud gaming," the CMA said. "We are concerned that Microsoft could use its control over popular games like 'Call of Duty and 'World of Warcraft to harm rivals."
According to the CMA, Microsoft, with its Xbox platform, and its competitors Sony and Nintendo have owned the market for consoles for the past 20 years, with few entrants from new competitors. According to Brad Smith, President and Vice Chair of Microsoft, the company wants users to have increased access to games, not decreased access. "Sony, the leader in the market, claims it is worried about 'Call of Duty,' but we've said we are dedicated to making the same game accessible on the same day on both Xbox and PlayStation," he said. "Call of Duty's" popularity is expected to continue to grow in the coming years.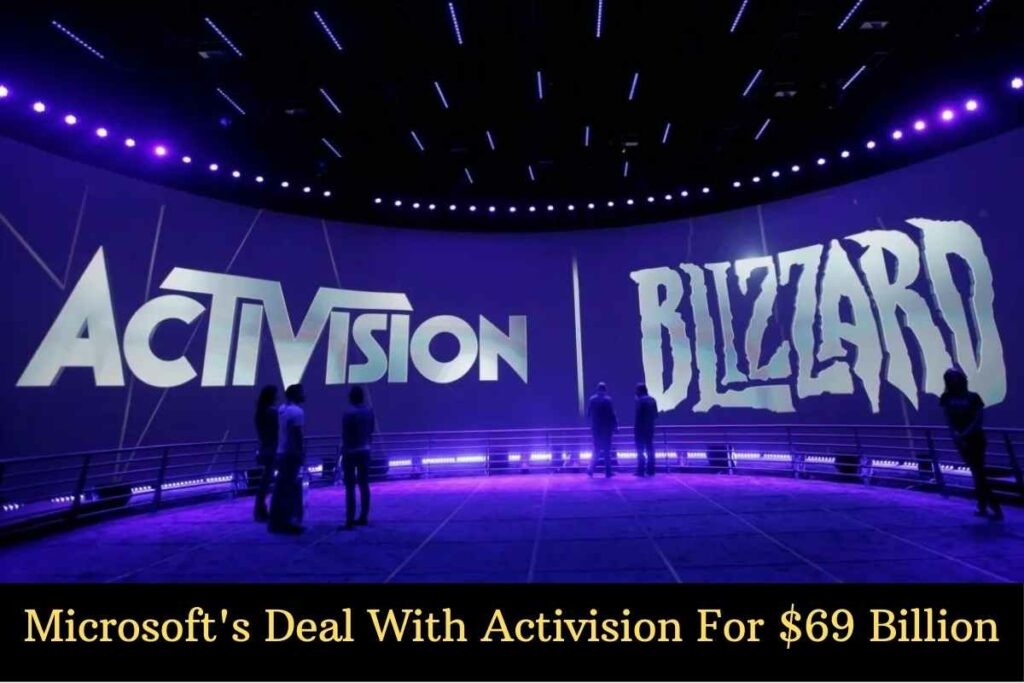 Several analysts claimed that the decision was not surprising and that the deal would not be anti-competitive if competitors were given access to games developed by Microsoft, as Microsoft has vowed to do.
According to an analyst from Atlantic Equities named Kunaal Malde, Microsoft needs to provide a bigger deal on promises and lay down in writing certain facts pertaining to exclusivity. Activision is maintaining its expectation that the acquisition would be finalized during Microsoft's fiscal year ending in June 2023. The deadline for the corporations to submit their proposals to remedy the CMA's concerns is September 8th. Microsoft's stock price fell by 1.2% yesterday.
CRYPTOGRAPHIC GAMES
The agreement, which was made public in January, will need to be sanctioned not only by the United States government but also by the governments of other important jurisdictions, such as the European Union and China. According to a source familiar with the situation, Reuters earlier reported that Microsoft will pay a $3 billion break fee if the merger fails to go through. This indicated that the business was confident of obtaining antitrust approval for the transaction.
According to the CMA, Microsoft was in an excellent position to achieve success in the cloud gaming market because the company possessed a leading cloud platform in the form of Azure, the leading PC operating system in the form of Windows OS, as well as Xbox. According to the report, the combination of these qualities and Activision's games could be harmful to competition in the emerging market for cloud gaming services.
In a blog post published on Thursday, Microsoft announced that it would begin offering major Activision titles as part of its Game Pass subscription service. Additionally, the company plans to make these titles accessible on other consoles and mobile devices by utilizing cloud game streaming technology.